Marketing is a critical part of any startup's success. It allows a company to stand out and attract customers, which in turn can generate revenue. Unfortunately, marketing can be difficult and time-consuming.
Marketing planning is vital for a startup's business growth. With the right tools and strategies; however, it's possible for it to create an excellent marketing plan in a short amount of time.
In this article, I will provide you with practical information on how a company can use its marketing plan for its growth.
Also Read: Small business growth with content marketing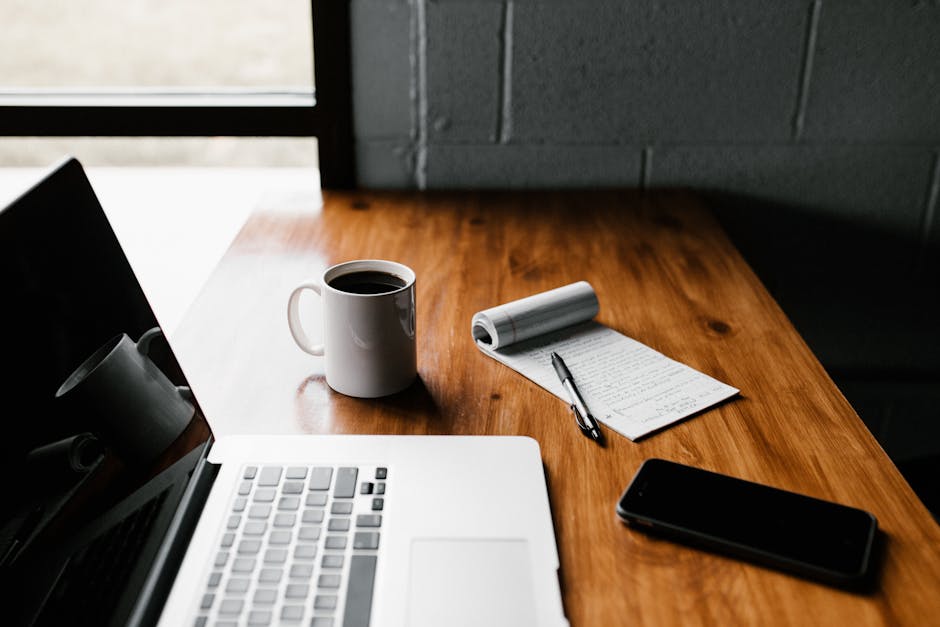 Photo by Andrew Neel on Pexels
Creating an Outstanding Marketing Plan for Your Company.
The first step in creating an excellent marketing plan for your startup is to choose the right strategy. This means choosing the right marketing mix, which includes a targeted focus on
key demographics,
channels, and
product lines.
To make sure you hit all of your targets, it's important to do your research and figure out how best to reach your target market.
You can use market research tools like social media analytics and website visitors tracking software to help you understand who your target audience is, where they are located, and what interests them.
Also Read: Social Media Marketing ideas for small businesses
Additionally, consider using search engine optimization (SEO) techniques to improve traffic and visibility on your website.
How to Plan and Conduct Your Marketing Campaign.
Once you have a good understanding of your target market and its preferences, it's time to start planning your marketing campaign.
This process starts with setting up a strategy that will reach as many people as possible while minimizing costs. To do this, you will need to
Identify the channels that will be most effective at reaching your target market, as well as the type of content or advertising that will be most effective at engaging customers.
Once you have a solid marketing plan in place, it's time to conduct an online survey so that you can measure customer feedback and adjust future campaigns accordingly.
How to Measure Your Marketing Results.
Once you have a solid marketing mix in place and a great campaign strategy in place, it's time to measure how well those plans are working! To get started, use some standard marketing metrics like web traffic growth or email subscriber conversion rates.
Once you have these figures under control, you can then track individual campaign results against desired goals or benchmarks over time so that you can continue improving on behalf of your startup.
Tips for Creating an Outstanding Marketing Plan for Your Startup.
When choosing a marketing strategy for your startup, it's important to consider the goals of your business. For example, if you want to focus on increasing sales, you may choose a more traditional advertising and marketing campaign.
However, if you want to focus on creating awareness for your startup and driving traffic to its website or social media accounts, then an online marketing strategy might be better suited.
Plan and Conduct Your Marketing Campaign.
One of the most important aspects of any marketing plan is conducting an effective campaign. To make sure your campaign is successful, take into consideration the following factors:
1) The target audience: who are you trying to reach with your marketing efforts? Are you targeting small businesses or larger corporations?
2) Message Type: What type of message are you trying to send? Is this a blog post about starting a business or how to build one?
3) Measure success: How will you measure the success of your campaign? Will you use surveys, focus groups, or other research tools in order to determine whether your objectives have been met?
4) Including adverts: Will including adverts in your campaign help achieve those objectives? If not, what other methods can be used instead?
Ideas for creating an Outstanding Marketing Plan for Your Startup.
If you're starting your own business, there's no need to stress about creating an excellent marketing plan. In fact, there are many tips and tricks available online and in books that can help you create a brilliant marketing campaign for your startup.
Here are a few ideas for how to go about it:
1. research the market for your startup and find out what the competition is doing. This will help you develop a strategy for reaching your target audience and winning over investors.
2. Design an eye-catching logo, website, or social media account that stands out from the rest. Make sure you use effective branding techniques to make sure your startup becomes well known and respected in its field.
3. Set up a marketing budget and start planning activities to improve traffic to your website, email list, and other online channels.
4. Use analytics tools to track trends and to determine which channels work best for you – so you can keep improving those channels!
Conclusion
Creating an Outstanding Marketing Plan for your startup can be a challenge, but with the right strategy and effort, it's possible to achieve great results. In order to create an Outstanding Marketing Plan for your startup, it's important to take some time to research different strategies and measure the progress made.
By choosing the right marketing strategy and conducting your marketing campaign in a effective manner, you can make sure that your startup is successful in reaching its target market. Additionally, measuring the success will help you make necessary adjustments to keep things on track.
Thanks for reading!